---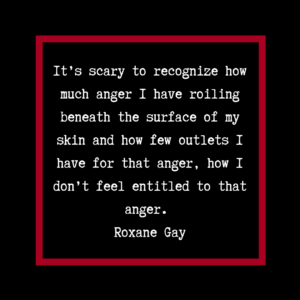 rage n. angry fury; violent anger
righteous adj. morally right or justifiable
In the United States, our historical moment is one defined by rage. Some is fueled by hatred and greed, and some by outrage at injustice. Women are enraged—and justifiably so. Our knowledge of injustice runs deep and has been insulted by our current administration.
Despite the gains of second wave feminism in the 1970s, women are still responsible for the majority of household labor such as childcare, cleaning, and laundry. Women also perform the majority of emotional labor in intimate partnerships and parenting. We still struggle to receive equal pay for equal work and paid maternity leave. As women, we have longstanding economic grievances. The absence of respect for our bodily autonomy is an equally longstanding grievance. It wasn't until 1993 that all 50 states agreed a husband could be convicted of raping his wife. Before that, state laws supported the idea that a husband had an ownership right to his wife's body. What the popularization of the Me Too movement these past two years has revealed is how, despite changes to our laws, patriarchal culture still perpetuates men's dominion over women economically, socially, and sexually. Women showed that they were mad as hell, and they weren't going to take it anymore.
But the backlash to women asserting their rights has been significant. Comedian Louis CK, whose career should have been ended by the revelations that he forced women to watch him masturbate, is now being welcomed back to the stage by cheering crowds. Our country elected to the presidency a man who views women only as objects of his own desire and who bragged about grabbing their pussies. And he was able to get elected partly by promising to appoint Supreme Court justices who would overturn Roe v. Wade and take away our right to control our own bodies. The man he picked to be that justice was accused of assaulting women, and the largely old white men in control of Congress pushed aside Christine Blasey Ford (and his other accusers) not because they didn't believe them, but because they just didn't care. Women in the United States have been told, yet again, that they don't matter, that they've never mattered at all.
Women have been leading the way not just in fighting sexual assault and harassment and defending reproductive rights, but also in opposing police brutality, supporting refugees and immigrants, and fighting white supremacy. But those of us who are angry about these things are also angry that 53% of white women voted for this president, and most of them still seem to support him. We are enraged by this betrayal, and on the eve of the midterm elections we aren't sure what to do with our rage and the deep sense of grief and loss that underlies it.
---
If you are struggling to articulate your rage and transform it into a productive force for personal, political, and social change, I invite you to join me for a 4-week writing journey.
Sign up for the mailing list to be notified when registration opens for the next session of Righteous Rage. I will only email you with information about the class. You will not be added to any of my other email lists.
Notify Me About Righteous Rage
---
Each week we will deepen our exploration of women's rage—our rage. For many of us, our only outlet has been to post our outrage on social media only to have that uncle, cousin, or coworker insult and dismiss us. This class provides will you with a private, safe space to express your rage. The prompts, readings, and discussions are designed to support you, to help you find the language and the confidence to express yourself.
Week 1: You are not alone: A brief history of women's rage
Week 2: Rage has its privileges: How race, class, gender, and sexuality determine who gets to be angry.
Week 3: The personal is political: Rage and social change
Week 4: Filling our toolbox: Transforming our anger into a righteous rage
At the end of our time together you will have the intellectual and emotional tools you need to productively express your rage to those who need to feel it most. You will have the confidence to
stand up at the school board meeting and argue against gender stereotypes in the classroom or in support of LGBTQ student rights

return to Facebook and stand your ground with your conservative cousin

hit the submit button that article you've been secretly writing

talk with your husband, partner, child, boss, or co-worker about your righteous rage and the need you see for change in your home, your workplace, and your country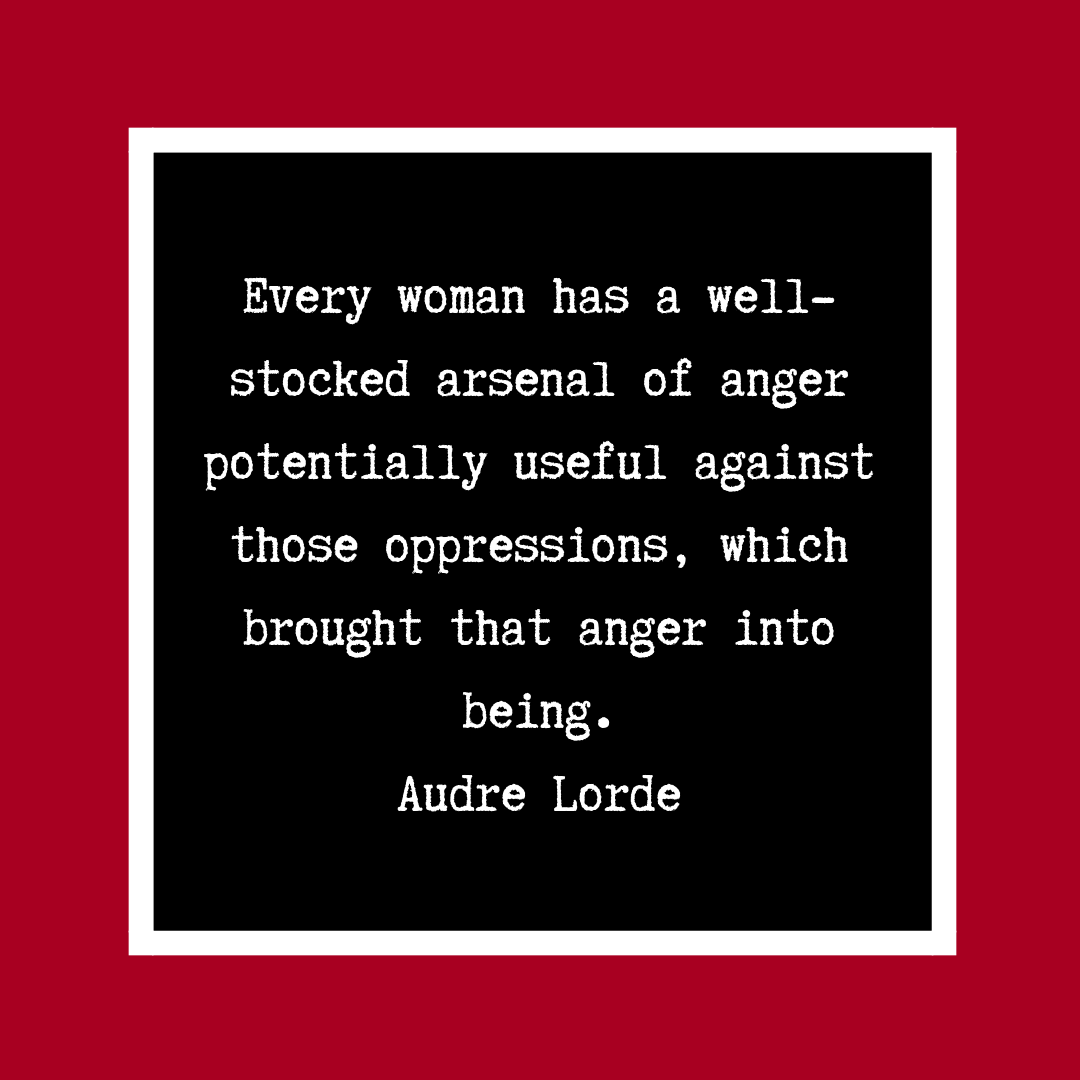 How It Works
Each Monday for four weeks you will receive an email with one or two short readings and a writing prompt. Each week's readings focus on a different topic and are meant to broaden and deepen your thinking. The writing prompts are where you will explore your own anger—its origins, expression, and uses.
During the week, you can share your thoughts and writing in our private Facebook group. In the group you can connect with other participants, get feedback on your writing
Each Thursday we will join for a live online discussion. These conversations are an opportunity to ask questions, share our concerns, and discuss the emotions that arise from our weekly reading and writing activities. I will prepare discussion questions and writing exercises to guide our discussion during the calls. Calls will take place at 10:00 am and 2:00 pm Mountain Time. You can choose the time that best fits your schedule. I will cap each discussion group at ten participants to create an intimate space for in-depth conversation.
---
Register Now
Registration for the current session of Righteous Rage has ended. Join the mailing list when registration opens for the next session. I will only email you with information about the class. You will not be added to any of my other email lists.

Notify Me About Righteous Rage
---
About Carrie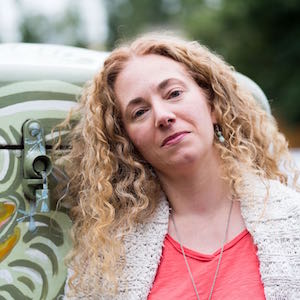 I'm a writer, editor, and coach who helps progressive and social justice-minded women realize their writing potential. I specialize in non-fiction writing: essays, argumentation, memoir, blogging, and creative nonfiction.
I have a Ph.D. in Rhetoric and Composition/Writing Studies, 16 years teaching writing at the college level, and 5 years experience directing a university writing center. In addition to my work with individual clients, I am editor, contributor, and social media director for Fixin' To Write, a blog about writing for women who write. I'm currently working on a memoir about my educational experiences tentatively titled, Why I Quit School.

---