---
Do I Need An Editor?
If you are writing anything formal for publication, then the short answer is yes. I specialize in developmental editing, which focuses on expanding, clarifying, and organizing your ideas. Correcting typos and grammatical errors is proofreading, not editing. Editing requires a deep rhetorical understanding of genre and audience expectations. You need someone who understands the importance of your discourse community—the audience to whom you are writing, the history of the conversations they have had, and their expectations for how those conversations should take place through writing. A good editor takes these things into account when working with you and your writing. She knows what questions to ask, and uses knowledge of your discourse community to improve your writing.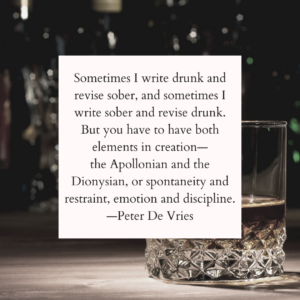 Developmental editing includes:
suggestions for revising, expanding, and clarifying your ideas
suggestions for reorganizing sentences within paragraphs to increase readability
suggestions for revising sentence structure for style, clarity, and genre
assistance with vocabulary and word choice to fit genre and audience expectations
Developmental editing does not include:
copywriting
research
correcting citation errors to correspond to a standard stylebook (APA, MLA, AP, Chicago, etc.). That is copyediting.
document design and formatting (headings, titles, page numbers, headers, figures, etc.). That is layout, and usually done by the publisher after all editing work is complete.
How Will You Edit My Writing?
I have taught college-level writing at the undergraduate and graduate level for 16 years, and directed a university writing center for five years. During that time, I have helped hundreds of writers—from dozens of disciplines working in countless genres—improve their work.
My editing process is a collaborative one that draws on my writing center training. The better my understanding of the audience, purpose, and context for your writing, the better the editing work. To achieve this goal, we will work together as a team. I will read your draft and submit written questions in the margins. We will then communicate by phone or video chat to discuss the draft so I clearly understand your audience, purpose, and subject matter. Then I will edit your work as described above and return it to you for review and further discussion as necessary.
What's The Cost?
Editing is an hourly rate of $40 and applies to all meetings and email conversations. After you submit the editing request form, I will reply with a cost estimate. The next step is scheduling a meeting (online or face-to-face) to discuss your draft and begin the editing process.
---
About Carrie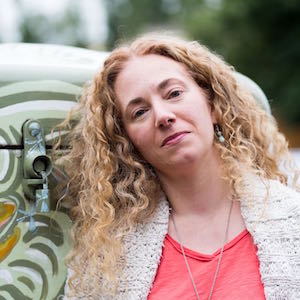 I'm a writer, editor, and coach who helps progressive and social justice-minded women realize their writing potential. I specialize in non-fiction writing: essays, argumentation, memoir, blogging, and creative nonfiction.
I have a Ph.D. in Rhetoric and Composition/Writing Studies, 16 years teaching writing at the college level, and 5 years experience directing a university writing center. I'm currently working on a memoir about my educational experiences tentatively titled, Why I Quit School.

---