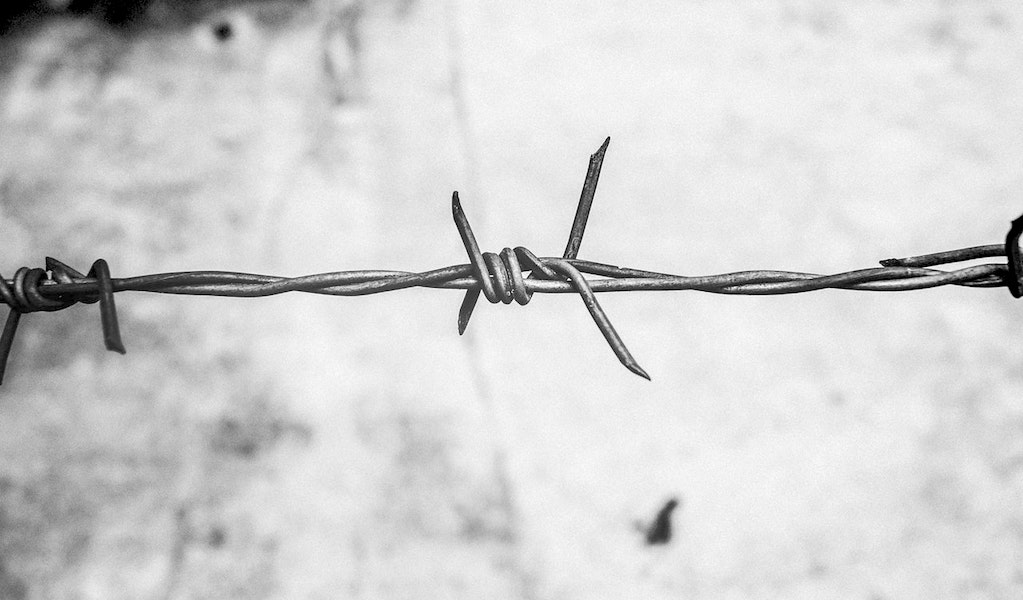 I've been thinking a lot lately about boundaries. The current state of the abortion debate in the U.S. has forced women into a space where we feel compelled to talk publicly about our bodies, our health, and our sex lives in ways we aren't fully comfortable with. The Twitter hashtag #youknowme asks women who have had abortions to share their stories to show that women of all backgrounds have accessed abortion services. It's the abortion debate's version of #metoo. These campaigns are helping to end the stigma and shame associated with abortion and sexual assault and harassment; however, they also ask women to put their trauma and medical history on display in order to be taken seriously. In short, women have been told they have to earn their humanity.
This cold fact is coming as a shock to many straight, white, cis women who have been able to live most of their lives pretending feminism won and misogyny was dead. We have had to relearn what more marginalized groups have never been allowed to forget: white supremacist, capitalist patriarchy is in charge. It mans the gates, and requires a pound of flesh from anyone asking entry. I'm certainly not the first or the most eloquent person to point this out, but as a writer who blogs about her life and who's working on a memoir, I have a special interest in the boundaries between the public, the personal, and the private and who ultimately benefits when we share our private stories.
What's considered public information about us is generally (but not always) straightforward—name, hometown, occupation, marital status, whether we have children, who our parents are. These are all aspects of our lives that are part of some official public record somewhere whether we like it or not. For example, I can choose to not write about my marital status if I want, but the basic fact of whether I am legally married is public information. The personal includes hobbies, political views, taste in music, film, art, etc—things others couldn't know about you unless you tell them, but not things you want to keep secret from most of the world. What we consider private is information we share with only a small and select group or sometimes no one at all. The private often includes experiences of trauma or loss or past personal behavior we think of as shameful or that's painful to discuss. But it is these private aspects of our lives that often make for the the most successful and widely read "personal" writing.
I remember the controversy over James Frey's book A Million Little Pieces. It was marketed as a memoir, but then, after Oprah made the book into a bestseller, it was discovered most of the events in the book never happened. Apparently Frey first tried to sell the book to publishers as a novel, but no one was interested. When he shopped it as a memoir, however, it was golden. But why? Why was a book about alcohol and drug addition and the tragic events surrounding it so much more interesting to readers when they thought it really happened to the author? Would Cheryl Strayed's Wild have made her into a literary superstar if it were a work of fiction or do we need the image of pretty, blonde Cheryl strung out on heroin, to make the story compelling?
I recently read Educated by Tara Westover. It's an incredible and moving story of how going to college helped her escape from her dysfunctional and abusive family. I read it for a book club and at the meeting, one member described how she used Google maps to find Westover's sprawling childhood homestead in Idaho. We were all fascinated with the grainy aerial image as we tried to pinpoint the locations of the various episodes described in her book. Our behavior was a strange form of socially acceptable voyeurism, stalking even. We discussed gaps in her life story—information she clearly and deliberately omitted—and were a bit annoyed at Westover for not telling us everything. We felt entitled to the truth, the whole truth, and nothing but the truth because our discussion of the book was really a jury trial of Westover's life choices. So much of our conversation revolved around whether her choices were appropriate and justified. Why did she get in the car with him? Why did she return home again after what happened the last time? Why didn't she stand up for herself? We needed all the evidence in order to pass the right verdict.
This sort of judging behavior (behavior I participated in) is what stopped me from publishing the blog post I started last week on abortion. The ending to my personal private story was that I ended up not being pregnant and not needing an abortion, but I was ready to tell my whole story of abuse in order to justify why teenage me was ready to terminate my pregnancy without hesitation or regret. I was ready to tell that story because so often the marginalized in our society aren't afforded their humanity and the respect that comes with it—the respect required if we are to trust them to make their own choices. Gays and lesbians have to prove that their love for one another is the same as straight love. Transgender kids have to prove they want to die before we will affirm their identities. Addicts have to bear their souls and ask the world for forgiveness before we will show them empathy. The poor have to prove they work three jobs and go without all comforts to be deemed worthy of assistance. And anyone with a uterus who needs an abortion must first prove they were adequately traumatized. 
I'll continue writing about my life and I'll continue helping others to write about theirs, but it's a multi-edged sword. Our stories can increase empathy and understanding, which we hope will lead to a more compassionate world. Our stories can help those who are struggling in similar ways. But our stories can also fall into a trap that serves the status quo. When we tell our stories in a prescribed way to please those who control oppressive systems we aren't creating real change. We are just asking them to allow us to exist in some some small and limited way, a way that doesn't ask them to give anything up. We are just begging a rigged jury for individual mercies.